Professional Painters, Western Sydney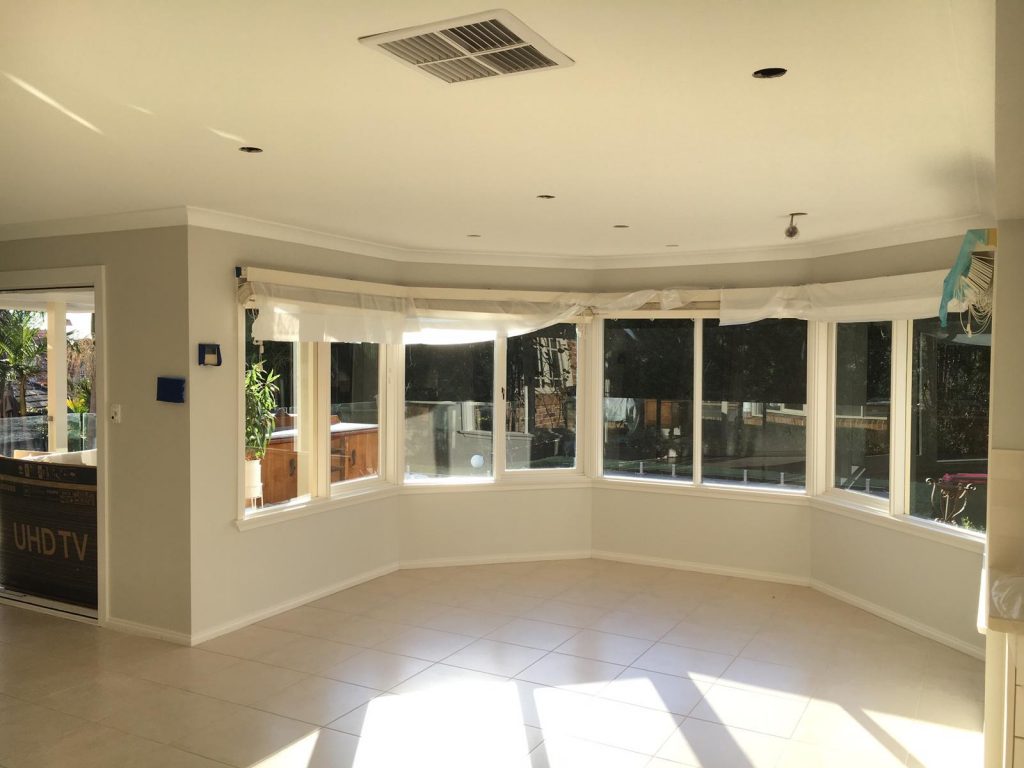 When you are looking for painters in Western Sydney, whether it's for commercial or residential property, or Strata buildings, ASL Painting has you covered. This highly diverse area takes in many suburbs, each with its own unique types of properties. At ASL, we understand no two painting jobs are the same, and we handle each one on its individual requirements.
House Painters
We can renovate Federation-style homes in the Strathfield area, or transform new homes around the suburbs of Blacktown or Liverpool. We will respect the Heritage homes, old stone residences and timber cottages in areas like Penrith and Windsor. From the smallest apartment to the largest mansion, ASL are the painters you need in the Sydney Western suburbs, if you want to make your home stand out.
Commercial Painting Services for Western Sydney Businesses


We also provide professional painting services for commercial and strata properties. Our licensed and qualified painters will leave your business, factory, warehouse, shop, or offices with modern professional paintwork that will positively reflect your business to all. We can confidently manage big contracts, including high rise buildings and large factories or warehouses, and will organise all the equipment needed for these projects.
No matter which area you are in, ASL Painting in the Western suburbs are local specialists. We will consult with you to help you choose colours and finishes to make your property stand out from the rest.
Contact us today to find out more about how we can help. Call 0434 036 912 or send a completed Online Contact Form to us.
ASL Painting: Painters in Western Sydney You Can Trust
Attention to detail is our speciality. No matter if it's the largest house or the smallest office, we do all we can do make sure you get a first-class finish. We create interiors that you want to show off, and exteriors that are welcoming and inviting.
Before We Start Painting
Before we send our team of painters to you in Western Sydney, we'll visit you and complete an on-site assessment. Colours and finishes will be agreed with you and a timeline set for your work to be done. Once this is complete and you accept our reasonably-priced quote, our friendly experts will get to work.
All surfaces are prepared in readiness to accept your chosen paint. Gaps and cracks will be filled, and any sanding or repairs carried out. Any issues we come across, like mould, will be removed using the correct chemicals and protected from further growth with a specialised primer.
On the Job
Each painting job is carried out to the high standards we would expect in our own property. From helping you move furniture, to covering and taping areas so they don't accidentally get paint on them, to skilfully applying your chosen materials.
Communication is important to us and we will keep you up to date all through the project. If we feel there are any changes that need to be made, they won't be carried out until we first obtain your express approval. Our aim is to ensure that you are happy every step of the way.
The Final Clear Up
We want you to be left with a beautiful, fresh paint job, and nothing else! To that end, we will remove any rubbish and clear up, so that your residential property, strata building or business is as tidy as it was before we arrived.
We aren't happy until you are, so we will visit you to make sure you are 100% satisfied with our work. If necessary, any remedial corrections will be arranged, and a team sent to sort them out promptly.
For all your commercial, residential and strata painters in Western Sydney, contact ASL Painting. You can get your free quote by enquiring online or calling us on 0434 036 912.
What Makes ASL Painting, Western Sydney, Stand Out?
ASL Painting offers you top quality work, carried out efficiently by insured, experienced professionals. We have acquired many happy clients since our business started in 2000.
We only use the best materials, and supply everything we need to paint your home, commercial property, or strata complex. We are so confident in our craftsmanship that we offer you a 5-year warranty on workmanship, and the manufacturer gives a 10-year warranty on the products used.
We tackle any job you give us, large or small, with a friendly approach, and a passion for what we do. No surface is beyond our reach, including ceilings, roofs, walls, eaves, patios, decks and railings. We can even epoxy coat driveways and garage floors, or custom stain or paint wood.
All our work is competitively priced and delivered on time and to the highest standards. We work with you throughout the project, from inception to completion. Each job is customised to your specific needs, so you get the final result you are looking for.
So, whether you want to revamp your home, spruce up your commercial property, or give your strata complex a make-over, ASL are the painters, Western Sydney, you can rely on to get the job done perfectly.
Don't delay, contact us today, by calling 0434 036 912 or filling in our online contact form. Our team is waiting to provide you with your free quote and get started on your project.