Commercial Painting Sydney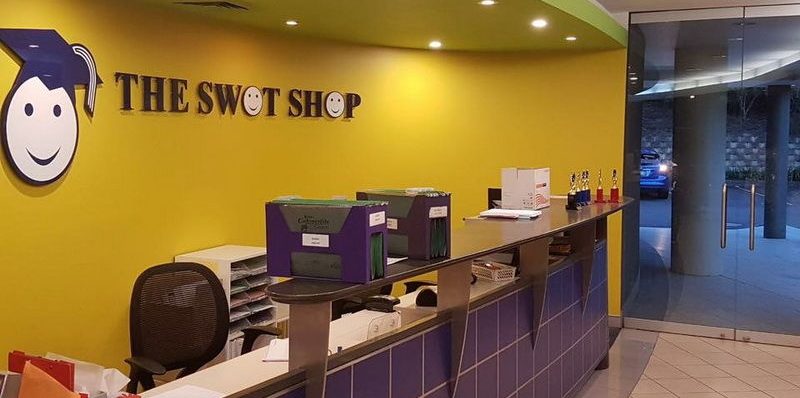 Commercial painting services in Sydney require professional commercial painting contractors. Offices, warehouses, high rise, factories, schools – ASL Painting has the best painting solutions for you!
ASL Painting has extensive experience in the painting industry and provides professional commercial painting services, both in and around the Sydney area. Commercial painting projects call for a specialised team of expert painters who know the process required to finish the job to meet specific quality control standards. A commercial painting project needs the skill and expertise of professional painters. That's because this type of job is generally large and carries with it a tremendous amount of responsibility that requires a large painting firm to handle.
Trust ASL Painting, Your Commercial Painters Sydney!
Before we begin any commercial painting project, we conduct research in order to gain an intimate knowledge of the building or structure to be painted. This includes an on-site assessment, where our painting consultants and designers can closely examine the commercial site. Part of this process will be to identify locations where cracks may need to be filled or small repairs are required, along with any sanding that is needed.
Throughout this entire process, our qualified, insured and licensed staff will be working with you. Your input is vital, in order for our team of professional painting consultants to choose the options that would best work for your specific project. No two commercial painting jobs are the same and, as a result, each one must be assessed to determine the factors involved and how to best approach the project to achieve the desired results.
Call ASL Painting Today, Your Professional Painters Sydney!
For professional commercial painting services, you need the assistance of a painting company that has experience in this type of painting. ASL Painting is your local commercial painting service. Servicing the Sydney area and surrounding neighbourhoods, contact ASL Painting today to find out more. Phone 0434 036 912 or complete and return the online Contact Form for your free quote and a free smile!
ASL Painting Is Sydney's Commercial Painting Contractors
Commercial painting projects come in all sizes. Because of this, ASL Painting has the ability to meet the needs of your project, with crews to fit all sizes. From large multi-storey complexes to small offices, we have done them all. For all your commercial interior and exterior painting requirements, our extensive experience tells you that your commercial painting project is in good hands with our professional consultants and designers. We have provided commercial painting services on the following types of structures:
Offices of all sizes
Factories
Schools
Shopping malls
Warehouses
High rise
Our Commercial Painting Services Sydney Are Complete
Commercial projects are delicate and require an eye for detail. This is where our highly qualified, professional painters excel. For painting of new commercial buildings or an update to give your facility a new, fresh look, ASL Painting will get the job done to your satisfaction. Here are some of the benefits you will receive from our commercial painting services:
Professional painters and consultants with your needs in mind
Top quality products (paints/finishes)
A wide selection of mouldings to choose from
Ongoing communication during the project, to ensure compliance
Pre-project planning and assessment
Post-project clean-up and follow up
100% satisfaction guarantee or we will do it all over until you're satisfied
Affordable painting solutions
Free smiles!
ASL Painting Is Your Commercial Painting Contractors Sydney!
For more information on our commercial painting services, or any of the other painting services we provide, contact us today at ASL Painting. Let our experience in this highly specialised type of painting service turn your commercial property into an attractive looking place to work. Phone us direct on 0434 036 912 or complete and return the online Contact Form for your free quote and a free smile!
Commercial Painters With Experience
Commercial painting projects are not easy and are the types of painting jobs that must be completed correctly by professional painters. Don't chance your project to a painting service that does not have the experience or equipment to get the job done correctly. ASL Painting not only has 19 years' experience in this industry, we have completed countless commercial projects. Our expertise in this unique type of painting service is evident in the professional approach we take to each commercial painting project.
Another way in which we excel at commercial painting is the flexibility we provide. Not only do we have enough qualified painters on staff to provide you with a quick turnaround and quality workmanship, but we are committed to you every step of the way.
This means that we will do whatever it takes to complete the job on time, even if that requires working after hours and on holidays. We also work in ways so as not to create major disruptions to the daily business conducted from your commercial facility. We can accommodate your schedule and work around it to achieve the desired results.
Our Pre-Painting Consultation
ASL Painting takes commercial painting projects very seriously. We understand that there are colour schemes and décor features that require matching or complimentary colours. Our professional staff cover these details with you during the pre-painting on-site assessment factoring in your input and suggestions, long before our painters get to work. This provides a better final outcome as consultation assists in providing information to achieve the best painting solution for your specific project.
For Commercial Painters Sydney, Contact ASL Painting Today!
When you're in need of commercial painting services, turn to ASL Painting. Serving Sydney and the surrounding area, we have extensive experience in commercial painting of all kinds. We also offer residential and strata painting services. For more information, contact us today at ASL Painting by calling 0434 036 912, or complete and return our online Contact Form for a free quote and a free smile!