House Painters Sydney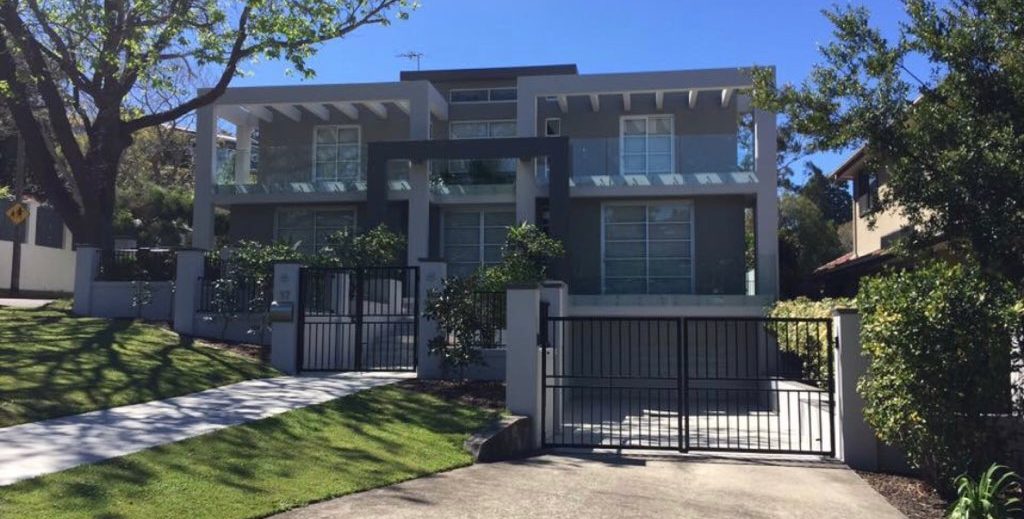 ASL Painting Is Your Local Sydney House Painting Service
Residential painting is a job that requires the skill of an experienced professional. The right colour scheme, for both the interior and exterior of your home, helps to transform it into a welcome, inviting and comfortable place to spend your time. Plus, quality work increases the value of your property. Regardless of whether your home is a newly constructed building or a renovation, trust ASL Painting to look after all your residential painting needs.
For Interior Or Exterior House Painting, Turn To ASL Painting
Trust the painters at ASL Painting to assist you in every way with your residential painting needs. We've provided unique, creative and affordable painting solutions to homeowners for over 19 years. Whether you're upgrading the look of the interior of your home or giving the exterior a fresh update, we can take care of all your painting requirements before, during and after the job is completed.
Contact ASL Painting, Your Residential Painting Company in Sydney Today!
Looking for professional Sydney painters and decorators who use only the best materials, provide top-notch workmanship and back it all up with a 100% satisfaction guarantee? Then you should contact us at ASL Painting today. Call us on 0434 036 912 or complete our online Contact Form for a free quote and a free smile! Contact us today.
Our Residential Painting Process
The crew at ASL Painting will begin the process with an on-site assessment. Our experts have many years of experience in the painting industry and we will provide you with advice concerning your colour options, and the proper preparation, paints and finishes that will work best with the surfaces to be painted. We will also offer several options to fit your budget.
Before we bring out the paint brushes, we will carry out a detailed inspection of all surfaces to be painted and determine what preparation is required. Any and all cracks and gaps will be filled or sealed and uneven surfaces will be sanded and smoothed. We will consider the age of your home and the overall condition of the areas to be painted. Older surfaces that have been exposed to elements such as sun, moisture and humidity will require additional treatment.
Once the exterior or interior is completely prepped and ready for paint, we will confirm your colour options and begin the transformation.
All Painting Work is 100% Satisfaction Guaranteed
All our work is carried out with top quality products and will be completed to your satisfaction. If you are not entirely satisfied with any of our work, ASL Painting will remedy it for you.
Contact ASL Painting for All Your Residential Painting Needs in Sydney!
For House Painters in Sydney quotes, contact ASL Painting. We service the entire Sydney region and provide quality work, quality products and quality results. The size of your project doesn't matter — large or small, we can handle them all. For more information, call ASL Painting today at 0434 036 912 or fill in our online Contact Form for a free quote and a free smile! Contact us today.
Residential painting projects call for professional painters who are equipped with all the right tools and materials to get the job done the way you want. Your home serves many purposes, from entertaining friends and family to your quiet place to relax and recharge. A new paint job on the interior or exterior of your home will transform your property into one that stands out from everyone else's in the neighbourhood. Sometimes, your home just needs a facelift and one of the most affordable ways to do that is with paint.
What You Can Expect From Us
ASL Painting is more than just interior house painters Sydney, we offer exterior house painting Sydney as well. Our qualified workers are also paint consultants and designers. They have an eye for what works and what doesn't, and we will consult with you every step of the way. With many years of experience in this industry, ASL Painting has delivered outstanding painting results for countless customers and painting quotes Sydney.
We take the time to get to know what your project goals are and work hard to achieve them for you. Even if you have no idea what colours to use or how to update the look of the interior or exterior of your home, we can advise you. We have hundreds of colour samples, finishes and mouldings before you to review as part of the selection process. We also take care of the entire painting project in far less time than it would take you to do it yourself. We have small and large crews of workers and bring everything we need to the job site to complete the project.
Our House Painting Sydney Services
Our residential painting services include:
From interior house painting Sydney to exterior painting Sydney of new homes or renovations, ASL Painting provides the following…
Exterior House Painting
Roofs
Eves
Balconies and Decks
Stairs/Steps
Walkways
Driveways
Verandahs
And more …
Internal House Painting
Walls
Ceilings
Kitchens
Bathrooms
Hallways
Stairwells
Bedrooms
Living Areas
And more …
Paints We Use For Our Sydney Residential Painting Services:
Quality paint brands, such as:
Wattyl
Dulux
Taubmans
Haymes
Zinsser
We also use:
Protective coating paint
Custom wood paint
Mould resistant paint
And many more paint types
We choose the best paint for the job at hand to achieve quality, lasting results
Surfaces We Paint On:
Wood
Brick
Metal surfaces
Wallboard
Concrete
Gyprock
Roof tiles
Anything but the human!
We provide the following for all our residential customers:
Licenced and insured professional painters
Quality paints, finishes and mouldings
Consultation service to establish the best solution for your home
Preparation of all surfaces to be treated
Regular contact with you throughout the entire process
Affordable painting solutions
A 100% satisfaction guarantee
And service with a smile!
ASL Painting Is Your Sydney Residential Painter!
When it is time to find a painter Sydney, you're probably asking yourself, "Who are the best local painters near me?" For professional workmanship, quality products and amazing results, you can count on the experts at ASL Painting to get the job done right. We might not be the cheapest, but we are the best!
For more information call us today on 0434 036 912 or complete the online Contact Form for your free quote and free smile!