Expert Painters, Sydney North Shore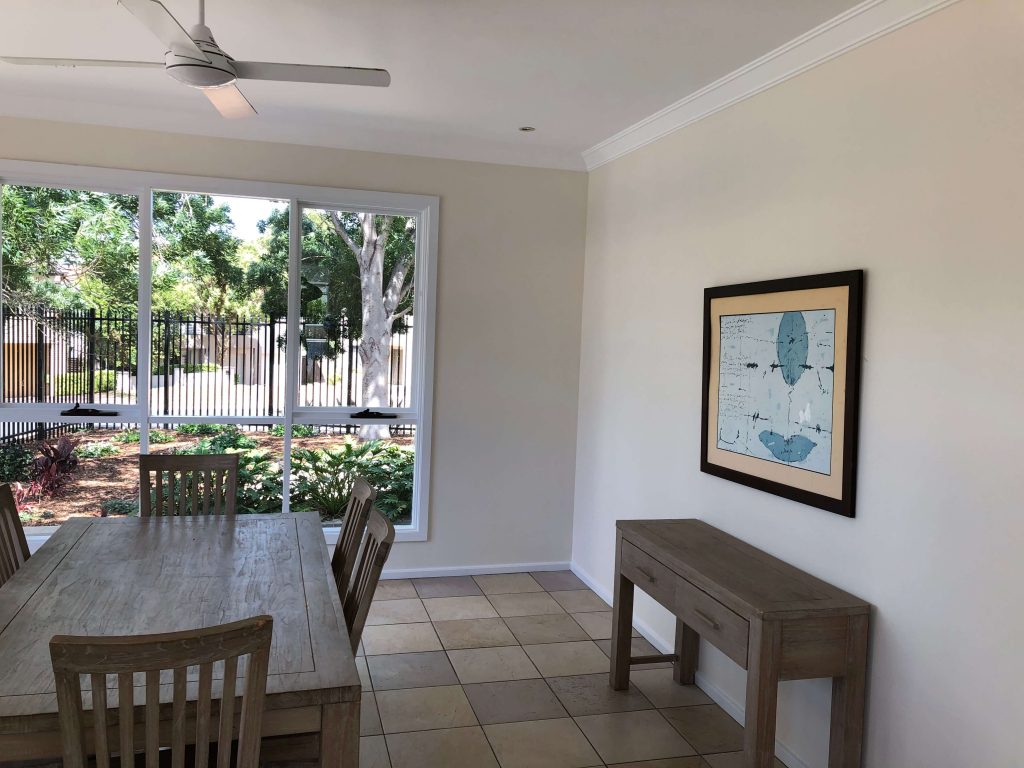 Finding professional painters for a Sydney North Shore home or commercial property is essential. ASL Painting are your local experts, with many years of experience, painting both old and new properties. We pay attention to the details, whether it's a full restoration or just a revamp, on any residential, commercial or strata property.
Heritage-listed buildings need special care and attention to ensure the correct paints and materials are used to restore your masterpiece. Then there are the newer apartment complexes, Federation-style homes, sandstone cottages, and townhouses – all of which we can make shine, with our high quality painting services.
Homes or commercial properties in the North Shore suburbs, from North Sydney to Hornsby, including St Leonards, Chatswood, Forestville, Gordon, St Ives, Turramurra, and Wahroonga, need the professional painting services we provide. We use only top-quality products to ensure your paintwork is sealed and protected, making your home stand out in these leafy suburbs. Any remedial treatments will be applied to preserve the integrity of your building, before we finish with the best quality paint.
Call ASL Painting for all your North Shore painting services, Sydney. We will be happy to arrange an inspection and give you a free quote. You can reach us by calling 0434 036 912, or fill in our online contact form.
What Makes ASL Painting North Shore Stand Out?
ASL Painting offers you top quality work, carried out efficiently by insured, experienced professionals. We have acquired many happy clients since our business started in 2000.
We only use the best materials, and supply everything we need to paint your home, commercial property, or strata complex. We are so confident in our craftsmanship that we offer you a 5-year warranty on workmanship, and the manufacturer gives a 10-year warranty on the products used.
ASL Painting: Local Professional Painters North Shore Sydney
At ASL Painting, we understand that no two properties are the same. So, right from the outset, we treat your project on its own merits. Whether you are looking for house painters in Upper or Lower North Shore, or a team to restore a commercial or strata complex, we can help. Our professional crew pays attention to every detail, all of which is agreed with you before we start.
Our initial on-site assessment will involve identifying what materials are needed, and the colours and treatments that will suit your property. We will give you a competitive quote for the work and agree on a convenient time for the work to be carried out. Once you give us the go-ahead, our local expert painters will begin work.
Preparation is key to obtaining a flawless finish, so we will fill gaps and cracks and remove any flaking paint. Minor repairs will be taken care of at this time, to ensure your paint goes on smoothly. We treat every property we paint as we would our own, and we're happy to help move furniture before we cover and tape any areas that need protection.
We promise to keep you in the loop for the duration of your project. Issues sometimes crop up that could alter the initial plan you agreed to, but we won't make any changes without consulting you first. Examples of this could be a chemical treatment needed for hidden mould, or the addition of a special primer or sealant.
Your satisfaction is important to us; we don't consider any painting we do in Sydney's Northern suburbs complete until you say so. After we finish painting, we clear up after ourselves, so your property looks better than it did when we arrived, complete with the addition of a beautiful new paint job. We will then follow up a few days later, to make sure all is well, and if there are any tweaks needed, we'll send a crew to sort it out.
For all your commercial, residential and strata painters in North Shore Sydney, contact ASL Painting. You can get your free quote by enquiring online or calling 0434 036 912.